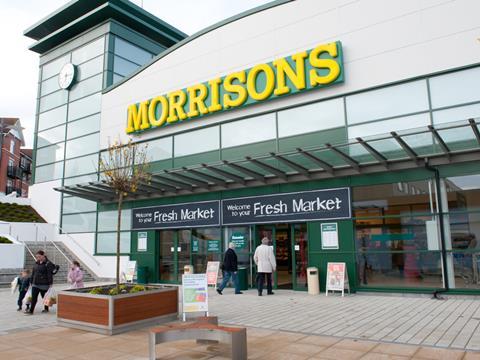 Morrisons claimed its first win of the current G33 year, ending Asda's three-week winning streak.

The cost of our shopping at Morrisons this week came to £64.89 - 86p cheaper than at Asda. Both retailers were offering the cheapest prices for 16 of the 33 items on our list and indeed both had eight exclusively cheapest items.

However, Morrisons had 10 promotions compared with just seven at Asda. This meant the total cost of our shopping at Morrisons was £3.41 cheaper than it would have been last week. By contrast, Asda's total was just 96p cheaper than a week ago. Our Asda shopper was also entitled to a voucher worth £1.87 off her next shop as part of the Asda Price Guarantee scheme.

Tesco came third with a price of £70.98. However, our shopper received an instant discount of £4.78 as part of its Brand Guarantee. Had the store she visited stocked the Seriously Strong Cheddar, this would have been reduced by a further £1 versus Asda or 50p versus Morrisons. This would have made it cheaper than Asda.

A 25% off deal on Prosecco helped Waitrose avoid the wooden spoon for once. The cost of our shopping there came to £74.15, making it 87p cheaper than Sainsbury's. It was a case of bad timing for Sainsbury's as had we shopped for the same 33 items a week ago it would have cost £4.37 less.