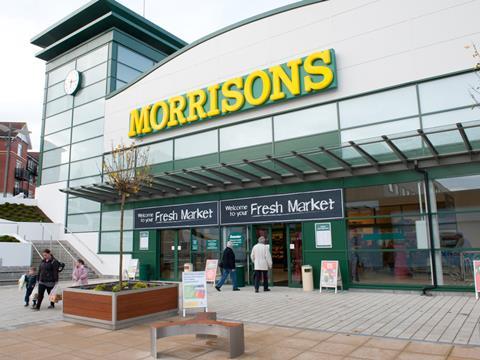 Morrisons notched a rare win in the G33 price competition this week, with its £60.52 basket £1.76 cheaper than its nearest rival.
When Morrisons ditched price-matching in October, CEO David Potts suggested the retailer was set to focus on delivering consistently lower prices. It has certainly narrowed the gap to Asda over recent weeks, so perhaps Morrisons is set to challenge for wins more regularly.
In terms of shelf-edge pricing Sainsbury's was second with its £62.28 basket. Our shopper also received a Brand Match voucher for 95p, although this would have been reduced to 47p had the two not-stocked brands had been factored in..
The Tesco shop came to £65.83, but an instant discount of £4.33 at the till took the total down to £61.50. It would have been 35p more had the Ocean Spray been in stock.
This week we took a special look at what impact Waitrose's Pick Your Own Offers can have on its pricing. We selected the maximum 10 lines (asterisked left) for a 'best case scenario' shop. Our mystery shopper could only get eight as two were unavailable - and received a £3.22 discount. Despite the money off, Waitrose was still more than £5 pricier than the big four.
As to Asda, its £63.39 total was £2.87 more expensive than Morrisons despite having more cheapest and exclusively cheapest items than any of its rivals.