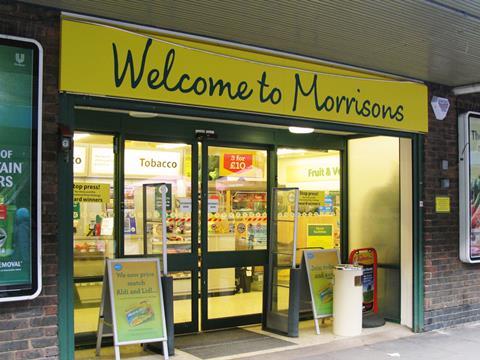 Morrisons has claimed a second victory in a row in the Grocer 33 pricing survey in what was a particularly close-fought contest.

The cost of our shopping at Morrisons this week came to £58.13, which was just 15p cheaper than Asda in second place. Its second successive victory reflects its Price Crunch initiative, in which it slashed the price of more than 1,000 everyday lines earlier this month.

Should Morrisons continue to undercut Asda it is likely to heap pressure on CEO Sean Clarke to wade into the price war. As a result of its defeat, the retailer also had to dish out a voucher worth £4.39 as part of the Asda Price Guarantee.

There was just £1.16 between Morrisons and Tesco, which came in third with a total cost of £59.29. The comparable branded items in its trolley came out 54p cheaper than any of its rivals, so no Brand Guarantee refund was given. Price rises meant the 33 items on our list would have cost £2 less at Tesco had we shopped for them a week earlier.

Sainsbury's total of £61.28 was almost £2 more expensive than Tesco and a total of £3.15 pricier than Morrisons.

Once again Waitrose was off the pace with a total of £70.26. Despite this, it was the only one of these retailers in growth according to Kantar market share figures released this week, with sales up 1.4% for the 12 weeks to 14 August.