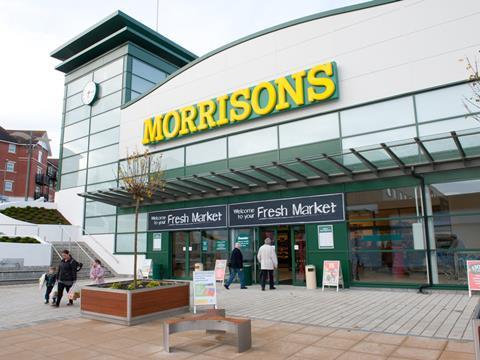 Morrisons picked up its first Grocer 33 pricing win since mid March and ended Asda's three-week winning run in the process.

The Bradford-based retailer, which is pinning a key part of its trading strategy on becoming and remaining more competitive, beat Asda by more than £2 with a £60.84 total.

Morrisons was carrying the lowest price for 16 of the 33 items on our list, with five of these exclusively cheaper than any of its rivals. Morrisons was particularly keenly priced on its large pork leg joint and Müller Corner Bliss yoghurts this week.

Asda's £62.91 total included the cheapest price for 17 items, though just three of these were exclusively cheaper than any of its rivals. Asda was also forced to offer our mystery shopper a £2.61 voucher as part of the Asda Price Guarantee scheme as it failed to beat either Morrisons or Tesco by 10%.

Tesco came in third this week at £63.23. Our shopper received an instant discount of 47p, which would have made it cheaper than Asda. However, there would have been no discount in the first place had she been able to pick all the branded items on our list.

Sainsbury's £63.76 total was £2.92 more expensive than Morrisons, while at £78.82, Waitrose was £17.98 more expensive than Morrisons. A large chunk (£8.79) of this was down to the significantly higher price for the pork leg.