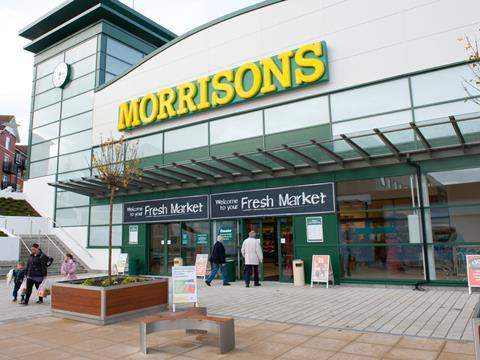 The Grocer 33 has been very unpredictable recently, and this week was no exception, with Morrisons the third different winner in as many weeks.

Our 33 items came to an even £53 at Morrisons this week - 89p cheaper than second-placed Asda. It had more deals than its rivals with seven multibuys and six price-only promotions. Apples, peppers and Lemsip were among the six exclusively cheapest items that helped secure the victory.

This despite the fact that Asda was cheapest on 23 lines - 13 exclusively so. Our Asda shopper did, however, receive a £3.40 money-back voucher under the Asda Price Guarantee.

Tesco came third with a total of £55.48, which knocked last week's winner Sainsbury's down into fourth place.

Sainsbury's was almost a fiver more expensive than Morrisons at £57.73, suggesting that last's week's result was more a blip than real evidence that the retailer has become more competitive on price. It also offered the fewest number of deals on the items on our shopping list. Our shopper received a £4.55 Brand Match money-back voucher based on Sainsbury's comparison with Asda, though.

Waitrose was just £2.02 more expensive than Sainsbury's at £59.75. This was despite the retailer not managing a single exclusively cheapest line.