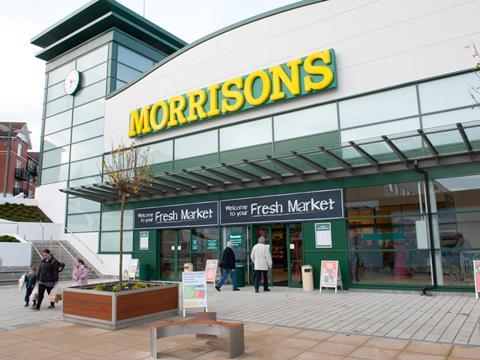 Morrisons fired the latest salvo in the price war this week, pledging to reduce 130 grocery staples by up to 56%. But even before its price file is updated, it's back on top of the Grocer 33, and for the first time since the start of October.

Morrisons was £1.71 cheaper than Asda, offering the lowest prices for 11 products, five exclusively so. Its best buy was a half-price deal on Persil colour powder, £1.50 cheaper than at Asda.

Asda's £56.04 basket offered more exclusively low prices, with Cravendale milk 18p less than elsewhere. However, the average saving on exclusively cheap items was 6.6p versus 67.6p at Morrisons.

Third-placed Tesco struggled to stick close to its rivals, charging £4.49 more than Morrisons and £2.78 more than Asda. This was despite offering almost half of the products at their lowest price (16), six exclusively so, including the chicken thighs, priced 49p less than elsewhere.

After two weeks in second spot, Sainsbury's slipped to fourth this week, £5.78 adrift of Morrisons. Though it was the cheapest destination for the Ben & Jerry's frozen yoghurt and the Hovis bread, it was the most expensive shop for nine items this week (even more than Waitrose, which had seven).

Waitrose charged £10.12 more than Morrisons, but did offer eight products at their cheapest price, including the Halls Soothers at 42p.