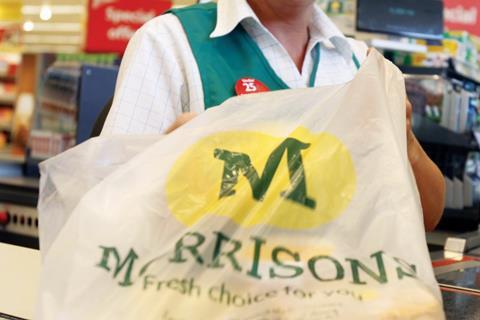 Morrisons has stormed to victory for the third time in five weeks - with more products on promotion than at full price.

At £59.68, this week's basket was £1.24 cheaper at Morrisons than second placed Asda. Morrisons had 17 products on deal and a whopping nine on price-only promotion - three times more than Asda.

The deals that made the difference included £2 off Barefoot wine, a more than half-price deal on Kettle Chips and half-price on Schweppes.

The promotional blitz left Asda still searching for its first win after five weeks of the G33 year. Although Morrisons had six more price promotions than Asda, Asda still managed 10 exclusively cheapest products - only one less than Morrisons.

Tesco was third, trailing Morrisons by £5.61. It wasn't helped by Heinz Salad Cream coming off promotion, leaving the basket £1.13 more expensive week on week.

Sainsbury's was fourth - the only supermarket with no price-only promotions. It was £3.16 pricier than Tesco, though shoppers had the consolation of leaving with a money-off coupon worth £2.21 more than the one on offer from Tesco. Tesco shoppers had the added benefit of 2p off a litre of petrol.

Waitrose was last - though this week the gap to the rest has narrowed. It was £2.96 adrift of fourth, as opposed to £3.74 for the previous two weeks.