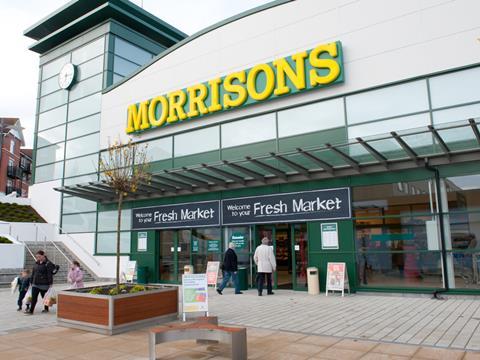 Two weeks after slashing the prices of more than 1,000 everyday products, Morrisons claimed an emphatic win in the Grocer 33 pricing survey.

The cost of our shopping at Morrisons came to £53.62 - £6.74 cheaper than nearest rival Asda. Morrisons was offering the lowest price for 20 of the 33 items on our list, 11 exclusively.

Of the items on our shopping list, 16 were on promotion, with 15 of these straight price cuts. Lines that really made the difference for it included the chicken thighs, Cif cream, Guinness, Hellmann's Light mayonnaise and McCain potato wedges.

Morrisons' low prices came at a high cost for price-matching rivals. Asda, with the fewest promotions of any retailer, was forced to provide our mystery shopper with a voucher for £9.28 off her next shop as part of the Asda Price Guarantee while our shopper at third-placed Tesco received an instant Brand Guarantee discount of £5.92 at the checkout.

The cost of our shopping at Tesco came to £61.29 and had the store we visited stocked the Hellmann's, the discount could have been £7.90, which would have brought the total down to £53.39 - ie below Morrisons.

Sainsbury's was fourth this week, a further £1.41 more expensive than Tesco with a £62.70 total, while the Waitrose basket, at £68.53, was almost £15 off the pace.