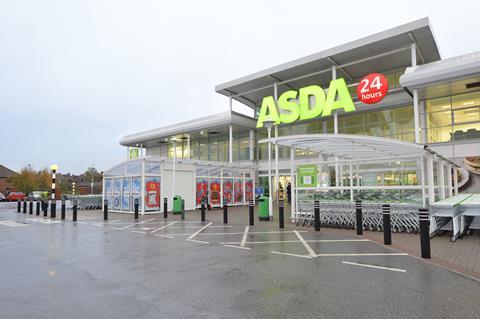 Asda made it three wins in three weeks in the Grocer 33 pricing survey after it undercut nearest rival Tesco by almost £3 on a roast dinner-themed basket - with Sainsbury's and Waitrose trailing in over a tenner more expensive.

Asda's £76.88 total was £2.90 cheaper than Tesco's and offered the cheapest price for 25 of them, 11 exclusively so, with the price of Cathedral City Cheddar (down a further 50p to £3) this week) particularly keen, with the peaches and Camembert also offering significant savings.

The bad news for Asda is that its cheaper prices are not translating into sales. This week, the retailer reported a 4.7% slump in like-for-like sales for the second quarter of the year.

Tesco's runner-up spot was an improvement on last week when it was a distant fourth. It also matched Asda on the free-range chicken (at £4.50) and various roast dinner trimmings. However with higher prices on other elements of the basket, much of its competitiveness was down to a great deal on Absolut vodka: at £15 it was nearly £4 cheaper than any of its rivals.

The gap over Morrisons (£85.07), Sainsbury's (£87.26) and Waitrose (£88.73) was even greater. As a result, our mystery shopper at Morrisons was given 5,090 Match & More points, the equivalent of £5.09, while Sainsbury's dished out a voucher for £6.35.