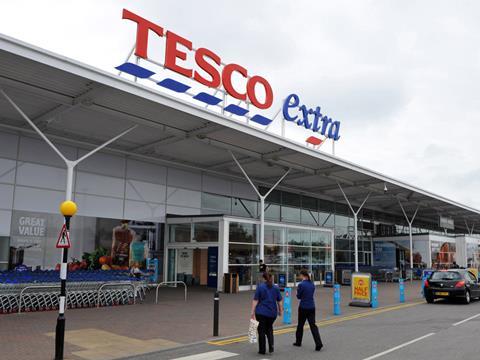 Tesco took its first Grocer 33 pricing victory since 18 February as it edged out Asda by just 16p.

The win is only the UK's biggest retailer's second in this calendar year and came despite Asda offering the cheapest price for more products. Asda was cheapest for 18 of the 33 items on our list, with six of these exclusively cheaper than any of its rivals while Tesco had 13 cheapest lines with just four exclusively so. Nevertheless, half-price deals on Danone Light & Free yoghurts and own label Melton Mowbray pork pies were key to Tesco's win.

Its margin of victory was actually even bigger after factoring in the instant £1.11 discount received by our mystery shopper as part of Tesco's Brand Guarantee initiative, though our Asda shopper received a voucher worth £4.50 to spend on a future shop via its price-matching scheme.

There was little to split the three cheapest retailers this week. Morrisons' £63.10 was just 69p more expensive than Tesco. It was a different story, however, for Sainsbury's and Waitrose. Fourth-placed Sainsbury's was £6.53 more expensive than Tesco at £68.94 while Waitrose was even further off the pace at £77.12, which was £14.71 dearer than Tesco.

Waitrose's total was significantly affected by a much-higher per kilo price for its pork shoulder joint than any of its supermarket rivals.