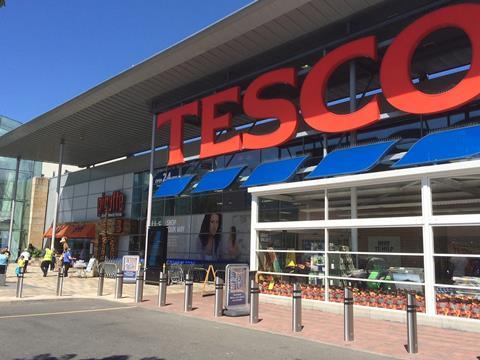 In the week Tesco reported a colossal loss of £6.38bn, much of the media chatter has been about how Britain's biggest retailer has lost its way on price and is therefore losing out to the discounters, with many experts calling for bolder action.

On the face of it, more work is needed, with Tesco the fourth-most expensive retailer for our Grocer 33 shop this week. Its total of £53.96 was £5.42 more expensive than Asda, which had the cheapest shopping bill.

Tesco CEO Dave Lewis did not rule out further pricing initiatives when he unveiled the staggering losses on Wednesday. However, he insisted Tesco would not become a discounter and hinted future activity would be more targeted towards bestsellers and family staples.

Tesco can point to the fact sales volumes have increased for the first time in four years, whereas they continue to fall at Asda, which is obviously more price-focused and set on closing the gap with the discounters.

This week Asda was the cheapest retailer for 22 of the 33 items, 11 exclusively so. Our Asda shopper also received a £2.72 money-back coupon as part of the Asda Price Guarantee.

In second place, Sainsbury's £50.93 basket was £2.39 more expensive than at Asda while Morrisons came in third with £52.34. Waitrose in fifth place was only £2.84 more expensive than Tesco.