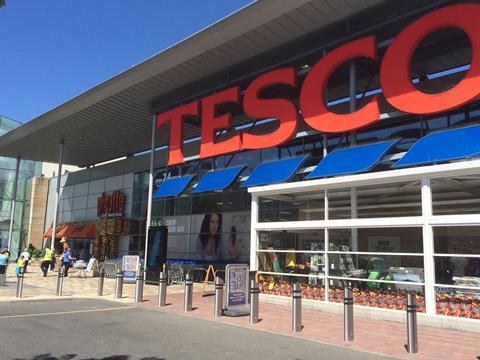 The unpredictable start to 2016 in terms of grocery pricing continues, as Tesco fended off the competition to claim victory in this week's Grocer 33 pricing survey.
Tesco had no need for its Brand Guarantee as it became the fourth winner in as many weeks. Its total of £56.96 was just under £2 cheaper than its closest rival, Sainsbury's.
At Tesco, 17 of the 33 items were on offer, and it was cheapest for 11. Where it made the difference was on the five products for which it was exclusively cheapest- Activia yoghurts, Hovis Seed Sensations, own label minestrone soup, Pukka Matcha green tea and the Schwartz chilli con carne mix. It was cheaper than any of its rivals by at least 25p on these products.
Despite Sainsbury's claiming second place and being 58p cheaper than Asda overall, our mystery shopper still received a Brand Match voucher for £1.90 off her next shop.
Asda actually had more cheapest products - 15 - than any of its rivals, seven exclusively. However, its £59.53 total was still £2.57 more expensive than Tesco.
Morrisons was pushed down to fourth place this week with a £60.84 total, while Waitrose was well off the pace at £69.58. Waitrose had not a single exclusively cheapest product and only matched the lowest price for one item - the Dolmio pasta sauce.