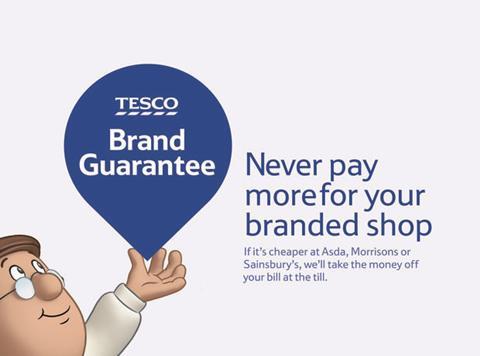 It was supposed to be a game-changer. But our shopper received just 17p by way of compensation from Tesco's Brand Guarantee in this week's G33 - nothing like enough to compete with Asda's £49.85 basket - let alone the winning total of Iceland, this week's guest retailer.

Admittedly, the cashback Tesco gave to our shopper did not include compensation for the Colman's sauce mix and Felix goody bag - as they were unavailable. But it would not have amounted to more than 36p. Yet the margin of difference between Tesco's £51.22 basket and Asda's was £1.37 (or £1.01 if you subtract the cashback); and £2.91 (or £2.55 if you subtract the cashback) in the case of Iceland's £48.31 basket. And that's before you factor in a £1 money-back voucher at Iceland.

Iceland was cheapest on 18 items, but had the blueberries, spinach, mince, fries, ginger cake, onions and squash, in particular, to thank for its victory - all exclusively cheapest.

Asda was exclusively cheapest on four items ahead of its new Project Renewal offensive. By contrast, Tesco was exclusively cheapest on one item.

Nor can Morrisons and Sainsbury's feel complacent - a full £4.33 and £4.76 more expensive respectively than Iceland (with Morrisons offering 2,880 points and Sainsbury's providing a £2.16 voucher).

As to Waitrose, Iceland was more than a tenner cheaper.