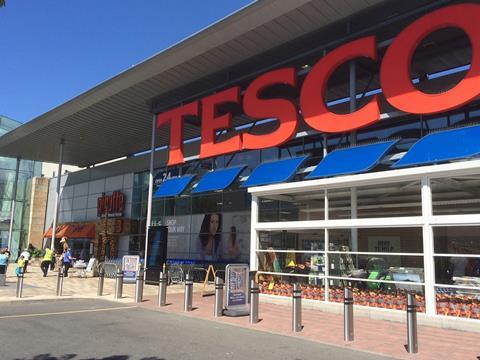 Tesco appears to be heaping the pressure on Asda in terms of price, just as the Walmart-owned retailer appears to have arrested its sales decline for the first time in more than two years.

Tesco claimed its second Grocer 33 pricing victory in a row, as it came in £1.51 cheaper than Asda at £60.18. Of the 33 items on our shopping list, Tesco had the lowest price for 18 of them and was exclusively cheaper than any of its rivals on seven. This compared with Asda, which was cheapest on 13 lines - just five exclusively so.

Despite coming in cheapest overall, Tesco was actually more expensive than Asda for the 20 branded items on our list. As such, Tesco gave our mystery shopper an instant discount of £1.09, though this would only have been 62p had the store she visited stocked the full list.

There was a big gap to the rest of the pack this week. Sainsbury's pipped Morrisons for third spot, but its £64.23 total was £4.05 more expensive than Tesco. Morrisons was £4.62 more expensive than Tesco. Truvia sweetener left a bitter taste for Morrisons - its £2.50 price point was £1.25 more expensive than Sainsbury's and £1.36 more expensive than Tesco and Asda.

Waitrose was once again a long way off the pace. At £71.65 it was £11.47 more expensive than Tesco. It was however cheaper than any of its rivals for Rowse honey and Corona lager.