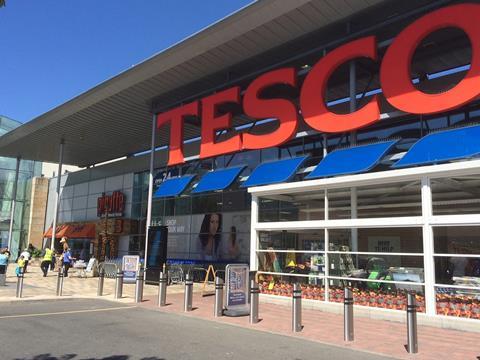 Asda picked up the overall Grocer 33 pricing award for the 19th year running at The Grocer Gold Awards this week, but it was Tesco that grabbed the first win of our new year to continue its run of form.

Asda was the cheapest supermarket 30 out of 50 weeks last year, but the trend over the past couple of months has been of Tesco closing that gap. And Tesco's £52.28 total this week was £1.59 cheaper than Asda.

It was helped by some new promotions: had this basket been shopped the previous week the gap would have been just 5p in Tesco's favour as promotions saw the cost of the goods fall £1.22 week on week, while Asda's would have been 32p cheaper. But Tesco is much more consistent these days, charging the lowest price for 17 items on our list compared with Asda's 16. Tesco was also selling seven lines exclusively cheaper than any of its rivals, while Asda had just five.

Asda was forced to cough up a voucher to our mystery shopper worth £5.68 as part of its Asda Price Guarantee initiative. The scheme is currently under review - one of a host of issues facing new CEO Sean Clarke when he starts next month.

Morrisons grabbed third place with a £54.26 total. This was almost £2 cheaper than Sainsbury's, while Waitrose continues to march to its own tune when it comes to price. It had a total of £63.08.