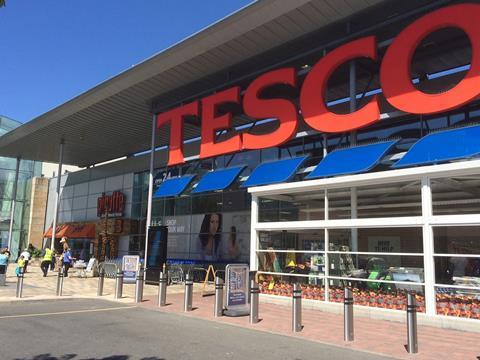 It's back to school week, and normally that signals the start of a fresh price war. But on the evidence of this week's Grocer 33, pencils have yet to be sharpened.

Conducted on the Bank Holiday Friday, the top five supermarkets managed just four price cuts between them on this week's 33 - and three of them were from Sainsbury's, which came in fourth.

Perhaps the more surprising performance came from Tesco. On the anniversary of the appointment of CEO Dave Lewis, Tesco lagged well behind the pacesetters, with Asda's £78.55 basket a full £4 cheaper, and Morrisons £3.60 cheaper.

Tesco did at least offer a sizeable money-back voucher to our shopper (£3.21) courtesy of its Price Promise. Sainsbury's, trailing Asda by £4.60, offered a mere 7p from its Brand Match.

Asda sealed the win with the help of a fab price on the ice lollies, grapes and mouthwash, but it was mostly down to sheer consistency as it offered the cheapest price on 20 of the items, 12 of them exclusively.

As to Waitrose, it wasn't far behind Sainsbury's (43p to be precise). And if you happened to have some of the 33 items among your Pick Your Own Offers - and throw in a free broadsheet and a cup of coffee - you'll be feeling all right Jack.

But the holidays are over. And for Tesco in particular, one suspects it's time to sharpen those pencils.