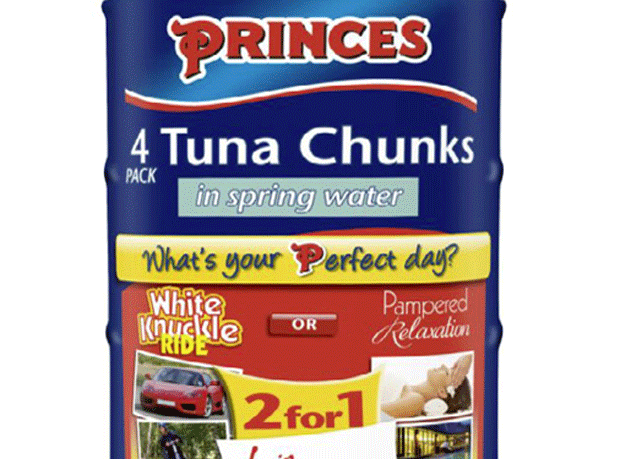 Princes is offering shoppers a two-for-one deal on days out in a major new on-pack promotion to drive sales of tuna.

As part of the Perfect Day promotion, 2.5 million canned tuna four-packs will receive a unique on-pack code, entitling shoppers to a two-for-one deal on Virgin Experience Days activities such as paintballing or go-karting.

Shoppers who redeem activity codes also enter a prize draw for prizes such as £250 Virgin Experience Days vouchers and money-off coupons for the Princes fish range. "The promotion will create in-store interest for our tuna and help drive sales across the Princes fish range," said marketing director Neil Brownbill.