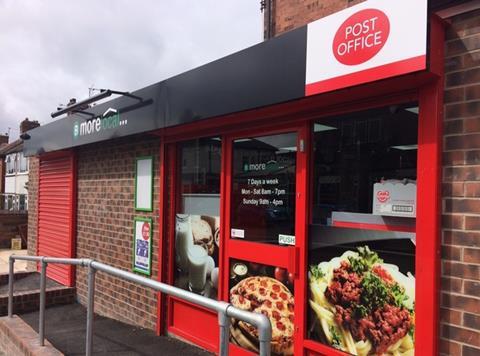 Blakemore Wholesale has launched its eighth Bmorelocal store following a £60,000 investment.

The store in Rotherham, South Yorkshire, opened on 11 September to include features such as food to go services and post office facilities.

The store has doubled in size from the original building and has undergone extensive refurbishment to fit with Blakemore's premium fascia.

"It's fantastic to open our eighth Bmorelocal store and the first in South Yorkshire," said Blakemore Wholesale sales director Nick Rose.

"The brand new store has undergone significant refurbishment and development, offering the local community a one-stop shop for all of their convenience needs."

Bmorelocal retailer Waqas Khan added: "I felt that after speaking to all the different wholesalers and looking at their packages, Blakemore offered greater flexibility with the Bmorelocal fascia. Not only do you get the backing of a large professional company and the help of a dedicated business development manager, you also have a new fascia group with an exciting growth plan."

Each Bmorelocal store receives £200 from the Blakemore Foundation to donate to a charity of their choice. Khan is giving the money to Rotherham Hospice.

The seven other Bmorelocal branches are situated in Immingham and Cleethorpes in Grimsby, Annitsford in Northumberland, Kenton in Newcastle upon Tyne, Llandudno in North Wales, and Ammanford and Swansea in South Wales.