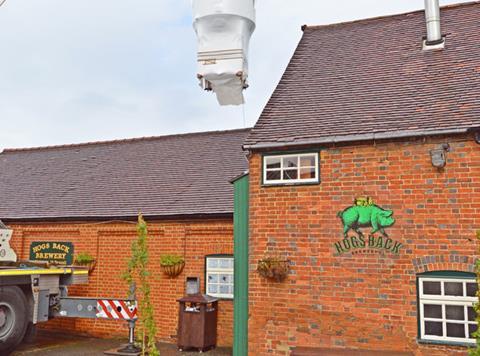 Hogs Back Brewery has embarked on a £400,000 expansion programme to quench increasing thirst for its craft beers.

The capital investment in the Surrey-based brewery has been kicked off with the installation of three new fermenting and maturation vessels at the Tongham site.

The vessels would be used to ferment and mature the brewer's Hogstar English craft lager to "keep up with growing demand", said Hogs Back owner Rupert Thompson, adding they would also provide more capacity for the brewery's new craft keg beer, London's Outback.

The installation of the vessels would be followed by a new hop store and racking building, with a keg racker and sterile filtration equipment, while a second warehouse would be built to free space for a new visitors' centre, said Thompson. The brewer had also invested in two new assistant brewers and was searching for additional marketing and sales staff, he said.

"With sales of Hogstar growing in bottles, cans and kegs we needed increased maturation capacity and to free up fermentation space," said Thompson, adding "the successful launch" of London's Outback earlier this year had created a need for increased kegging capacity.