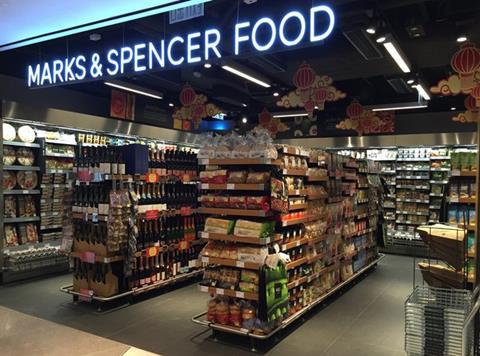 M&S is looking to sell off its 27 stores in Hong Kong and Macau nearly 30 years after entering the area.

The retailer is in talks with its long-standing franchise partner Al-Futtaim, which operates 43 M&S stores across seven markets in the Middle East.

The discussions are expected to take "several months" and, if successful, Al-Futtaim will become the sole franchisee for M&S in Hong Kong and Macau.

The potential sale forms part of the strategic review of the M&S international business, which began in November 2016 with the aim of moving away from owned stores towards more franchise partnerships.

The review saw M&S retreat from mainland China in March, as well as closing stores in Belgium, Estonia, Hungary, Lithuania, the Netherlands, Poland, Romania and Slovakia.

M&S stressed the Hong Kong sale was not about underperformance, and said the business was profitable with "strong brand awareness" and a loyal customer base.

The retailer added that Al-Futtaim, which began its relationship with M&S in 1998 by opening its first store in Dubai, was a "key partner".

"With significant scale and retail expertise in Asia and the Middle East, we are looking forward to discussing the potential extension of our partnership to Hong Kong and Macau as we continue to grow and develop our business together," said M&S international director Paul Friston.