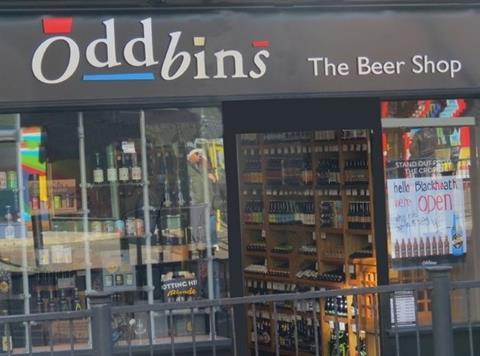 Oddbins has opened its first beer-only shop, after sales of locally-produced craft beer across all its stores increased 37% in the last 12 months.
The beer, wine and spirits retailer will use its new shop in Blackheath, London to sell 300 different varieties of ale, with three-quarters coming from the UK. Many of these products will also be available to customers online.
"We are currently enjoying a golden age in British brewing," said Oddbins managing director Ayo Akintola. "There are a multitude of smaller craft ale producers who have completely reinvigorated the market. We are committed to working with all our suppliers to support this grass-roots industry at a time when our customers are rapidly discovering the joys of tasty, locally made craft beers."
This new store follows the roll-out of Oddbins' four different branded ales, produced alongside regional craft brewers in the UK.