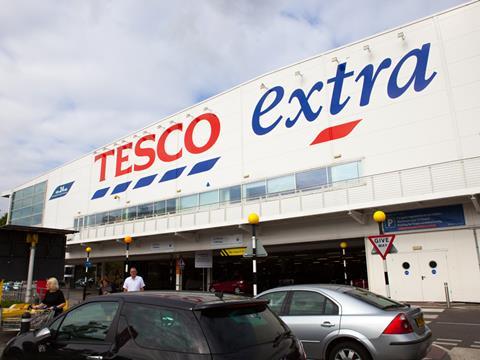 The out-of-town supermarket space race may face a revival, as a real estate firm has found more than 3.3 million sq ft of available and viable space in the UK.

Leading real estate adviser Savills compared the saturation of out-of-town supermarket space with the size of the shopper population in 568 markets, and found inadequate provision in nearly a quarter - making them ripe for new developments.

In figures compiled exclusively for The Grocer, Savills identified the 10 cities with the highest potential for supermarket space (listed right). The research, which excludes Greater London, shows demand for hypermarket expansion is greatest in the East Midlands,

Savills found Leicester was the city with the most potential with an out-of-town floorspace of just 62,000 sq ft, less than the size of one Tesco hypermarket. The report claims the city, which is predicted to see an increase in its shopper population of over 60,00 between 2016-2027, could support an extra 170,000 sq ft of out-of-town space - an increase of 276%.

Close behind was Nottingham, which Savills suggested could also require an extra 170,000 sq ft - the equivalent of three additional average-sized supermarkets. Sheffield came third with an estimated 132,723 sq ft of viable space, an increase of more than 150%.

"These are markets where the shopper populations are sufficiently large that the grocery markets are under-supplied relative to the rest of the UK," said report author and Savills associate Sam Arrowsmith.