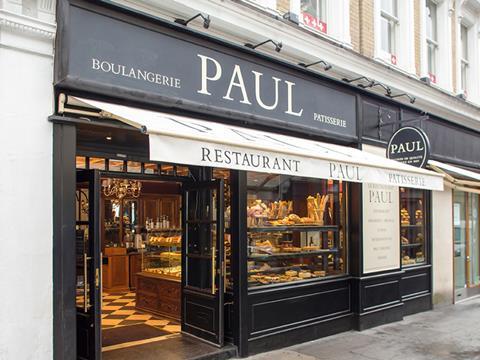 French baker Paul is looking to open its first stores outside London as part of a major investment in the UK business.

Paul currently has 31 stores in London and is now looking to open another six in the coming months, including two outside the capital.

The family-run baker has also begun a refurbishment programme, introducing soft furnishings instead of wooden chairs, a new grey-and-back colour scheme and brick walls, as well as photos and artefacts from the owners.

"We want to emphasise our point of difference as a truly authentic French brand at the same time as updating the look and feel of stores," said Paul UK commercial director Darren Williams.

Paul is part way through refurbishing six stores before Christmas, including those at Gloucester Road, Marylebone and Holland Park.

Paul has also converted its Covent Garden store into a restaurant offering classic French cuisine - which opened last month.

The investment follows the appointment of Jean-Michel Orieux, the former managing director of Ping Pong Dim Sum restaurants, as CEO of Paul UK last year.