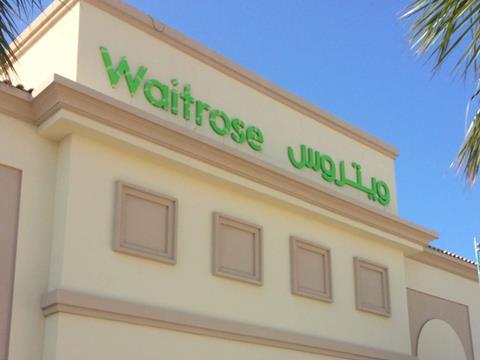 Waitrose is to open its eighth store in the UAE on Monday.
The outlet is on Saadiyat Island, 500m off the coast of Abu Dhabi. It is the fifth in Abu Dhabi, complementing three others in nearby Dubai.

The 10,000 sq ft premises will offer Waitrose products including its Waitrose Essential range, fresh fruit, vegetables and meat plus other food and non-food lines.

"Expanding our business into the UAE supports our long-term growth plans to make the Waitrose brand accessible to more people in more places," said David Morton, Waitrose director, business to business.

"Customers in the region have really taken to our offer and we are thrilled to continue building our presence in Abu Dhabi on Saadiyat Island."

The new outlet will create 40 jobs and be run by Fine Fare Food Market, the retailer's established partner in the region.

Waitrose sales in the UAE have exceeded "all expectations" since it opened its first shop outside the UK, in Dubai in November 2008. Among big sellers are Waitrose farmhouse Cheddar, its freshly baked patisserie range and Waitrose Essential tinned tomatoes.