Focus On Fish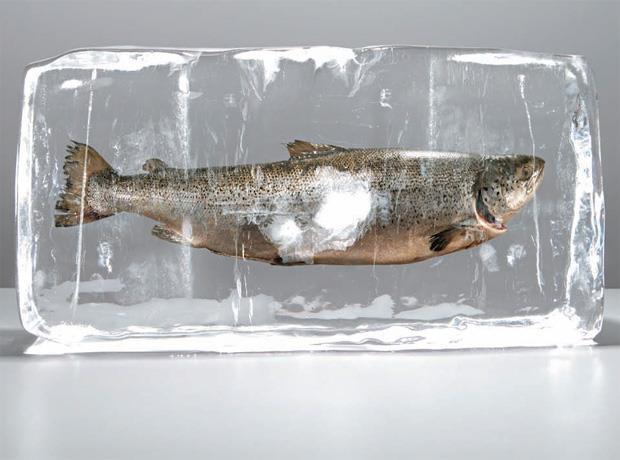 Download Report
This report is available FREE OF CHARGE to existing GOLD and PLATINUM members.




Login and download the report, or become a member now

Registered users can purchase this report at the discounted rate below. Or you can GET IT FREE as part of a GOLD or PLATINUM membership along with our other reports and full access to thegrocer.co.uk.



Already purchased this report? Sign in
Price £30.00 + VATBuy now
Hard-up consumers are increasingly turning to frozen fish - at the expense of pricier chilled offerings. Will a drop in chilled salmon prices tip the balance back again, asks Richard Ford
Fish isn't the first thing that crosses your mind when pondering the state of the economy, but it is a surprisingly accurate barometer of the UK's economic woes.
Last year, the chilled category was clinging on to growth, up 1.8% by value and 0.3% by volume (against 0.6% and 2.6% declines for frozen). This year, however, frozen fish sales have risen 3.4% to £903m and volume sales are up 2.5% - while chilled sales have slumped 0.1% in value to £1.3bn and 6.8% in volume, dragging down the category by 2% in volume (although value is up 1.3%).
"There is evidence to suggest consumers are moving from chilled to frozen fish as a means to conserve income," confirms Kantar analyst Philip Smith, who estimates chilled has lost some £10.6m in spend directly to the the frozen category.