PDF: E-cigarette category report 2017
Download Report
This report is available FREE OF CHARGE to existing GOLD and PLATINUM members.




Login and download the report, or become a member now

Registered users can purchase this report at the discounted rate below. Or you can GET IT FREE as part of a GOLD or PLATINUM membership along with our other reports and full access to thegrocer.co.uk.



Already purchased this report? Sign in
Price £40.00 + VATBuy now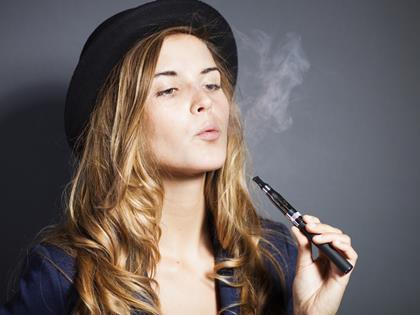 Electronic cigs and vaping products have been a rare bright spot in the supermarkets, lighting up a deflationary grocery market with strong growth and promising genuine health and lifestyle benefits to former smokers.
Value sales have surged 20% to £174.6m on volumes up 30.7% [Nielsen 52 w/e 8 October 2016], but now this nascent sector is facing an unprecedented challenge: the EU Tobacco Products Directive. Saturday 20 May is the deadline for clearing shelves of all vaping products that don't conform to EUTPD's strict guidelines. That means no more cartridges with capacity of over 2ml, no e-liquid refills of more than 10ml or stronger than 20mg of nicotine, health warnings covering at least 30% of the pack, and no public display advertising.
So what impact could all this have on sales? Could it extinguish growth? Or, after a slew of reports about vaping device batteries exploding ('Blown up by an e-cig' ran a headline in The Sun last month), does the market have more pressing things to worry about?