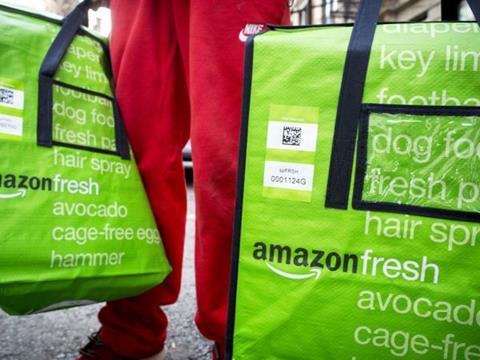 Amazon's sales have shot up by more than a third following its acquisition of Whole Foods Market, but profits have fallen 40%.

The US giant posted a 34% year-on-year rise in revenue for the third quarter to 30 September to $43.7bn (£33.4bn).

The number was boosted by $1.3bn (£900m) in net sales from Whole Foods, which Amazon acquired at the end of August.

However, operating profit was down by 40% to $347m (£265m), even taking into account the $21m profit from Whole Foods Market.

This marks the second consecutive quarter Amazon has posted plummeting profits, as year-on-year operating income fell by 51% to $628m (£479m) in the three months to 30 June.

At the time, Amazon warned it may stray back into loss-making territory this quarter.

The company has invested heavily in video and overseas expansion this year, and has also launched five new Alexa-enabled devices this month.

This week, the company made headlines with the launch of Amazon Key, an in-home delivery service for Prime members.

CEO Jeff Bezos said he expected Alexa devices to become increasingly popular. "With thousands of developers and hardware makers building new Alexa skills and devices, the Alexa experience will continue to get even better," he said.