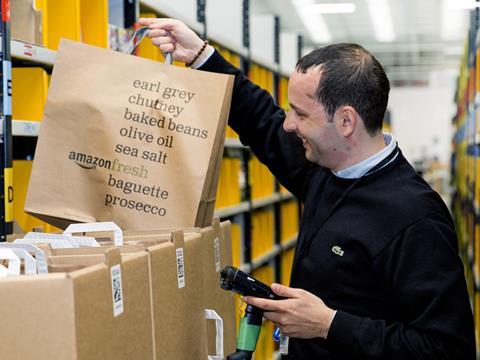 Amazon has posted year-on-year sales growth of 29% to $32.7bn (£26.9bn) for the 12 weeks to 30 September but profits have failed to impress analysts.

The online giant posted profits of $252m (£207m) in the third quarter, which represented a 219% year-on-year increase.

But the figures lagged its first and second quarter profits growth of $513m (£421m) and $857m (£704m) respectively, resulting in shares falling by over four points since the announcement yesterday.

Amazon stressed that the outlook remained positive and highlighted its continued investment in the UK.

The online retailer was set to hire more than 3,500 people in the UK this year, with growth driven by new ventures such as Amazon Fresh and Amazon Restaurants, a spokesman said.

Amazon has also been rapidly increasing its number of fulfilment centres in the UK and is set to open its 14th in Daventry next year, which will take its total UK workforce to over 18,000.