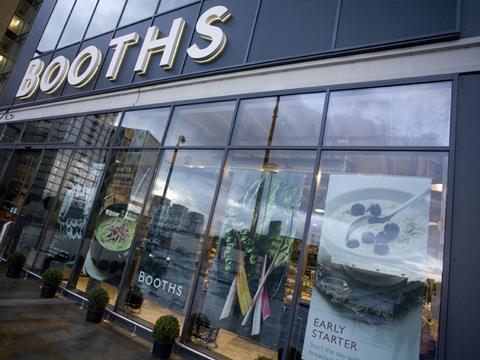 Booths' operating profit and sales were down for the year ending 28 March 2015 due to food deflation and a highly competitive retail market.
Operating profit fell to £3.16m from £6.1m the previous year, while sales were down slightly by 0.5% to £281m. Gross profits were up slightly to £29.7m boosted by the acquisition of Sharrocks Fresh Produce.
During this financial year Booths opened a new store in Barrowford, Lancashire, and by the end of 2015 will have opened a further four stores.
Booths also made significant financial investments in a Fair Milk scheme in May 2014. All own-label milk was rebranded as Fair Milk and Booths is now looking to further the scheme to cream and cheese.
"In a highly charged retail market Booths has stayed true to its roots by undertaking fair practice with suppliers," said CEO Chris Dee. "Because our stores are often located in rural areas, our farmers are often our customers as well as suppliers, and supporting them in challenging times is part of the Booths DNA."