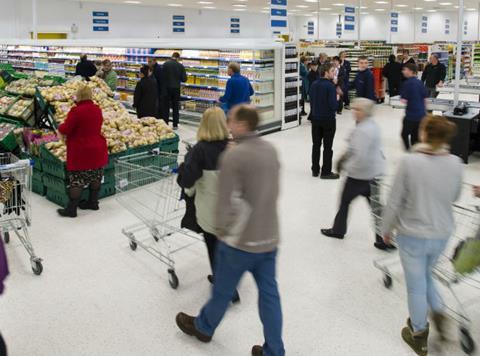 Pressure on food prices pushed down sales at commercial redistributor Company Shop last year despite it handling a higher volume of surplus than ever before.

Turnover dipped £1.8m to £31.6m in the 2015/16 financial year, according to its latest accounts, though shaving £800k off distribution costs helped it to remain in the black, with pre-tax profits up 56% to £1.7m.

"In the 2015/16 financial year we redistributed more food than ever before, albeit against a backdrop of price deflation across the fmcg sector, which shows in the numbers," said founder and chairman John Marren. "Over the period we won approval from 61 new clients, we improved productivity, we invested in new technology and infrastructure and we strengthened our management team, whilst ensuring our clients and our members remained the heart of our business."

The company also contributed £318k to its social enterprise arm Community Shop, which sets up food stores stocked from surplus in deprived areas and sells to members for heavily discounted rates.

"With a new store rollout programme underway for Company Shop and Community Shop, the current financial year is on course to deliver strong results and in doing so, stop even more good food from going to waste," added Marren.