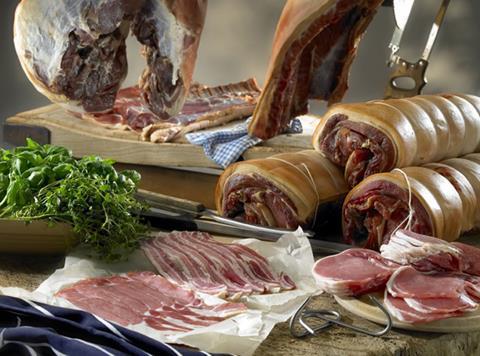 Cranswick has reported a strong start to the financial year, with first-quarter sales 5% up on last year.
The pork processor said it had achieved growth across most product categories in the three months to 30 June.
It said operating margins during the quarter were similar to those achieved over the last financial year. This implies a margin of 5.4%, significantly ahead of the 4.9% margin in the first half of last year.
The company has benefited from a less volatile pricing environment compared with last year.
Brokers at Shore Capital estimated that average deadweight pig prices were slightly up year-on-year (163.9p/kg against 163.5p/kg) and that prices would be similar, if not lower, in the second quarter. They said it was therefore likely that margin recovery would continue in the coming quarter, but sales growth could slow.
As of 30 June, Cranswick said net debt stood at £33m, which was £22m lower than the same point last year, but higher than the £17m reported at 31 March this year. It said the quarter-on-quarter increase reflected a seasonal increase in working capital and its ongoing capital investment programme.
Updating the markets on its new Delico cooked meats facility in Milton Keynes, Cranswick said it was near completion and would provide added capacity and better yields. It added that an upgrade of its Norfolk processing plant would deliver similar results.