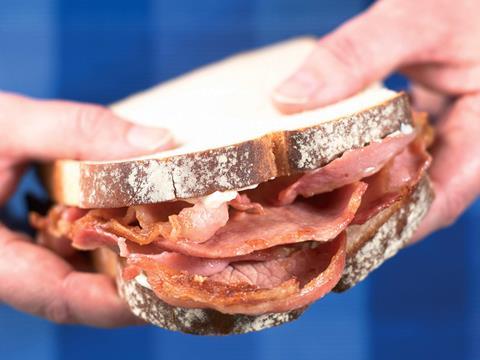 Annual pre-tax profits have more than doubled at bacon products supplier Direct Table Foods as more benign input costs boosted margins despite flat revenues.

The Tican-owned own-label bacon supplier saw revenues for the year to 30 September fall 0.9% to £157.5m. However, a 6.5% drop in cost of sales helped gross profit grow 52% to £23.2m and pre-tax profits double to close to £12m.

The company accounts stated: "In a difficult and constantly challenging retail climate, within a competitive market sector, the performance… was satisfactory. Compared to the previous 12 months, raw material prices were generally more stable and this affected the company's result for the year."

Pig prices fell dramatically in 2014 but stabilised last year and have begun to increase again so far in 2016.

Direct Table warned of the loss of a major customer in October. But it said this impact would be mitigated by current gains in its existing customer base and expected gains from new customers.

Almost all of Direct Table's revenues come from the UK, with less than £700k from Ireland and the rest of Europe.

Danish parent company Tican was bought by the German food group Tönnies in late 2015 a deal that received EU approval in February. That deal came just months after the collapse of a merger between Tican and fellow Danish bacon giant Danish Crown after a review by Danish competition authorities.