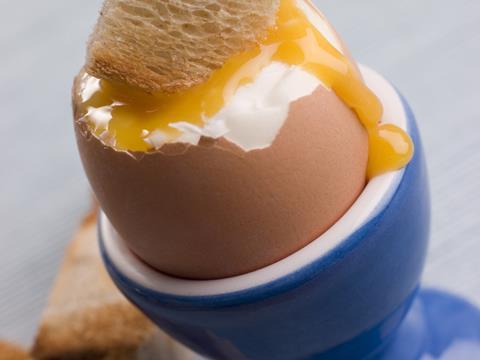 Egg sales have continued their meteoric rise this year - with an extra 49 million sold so far in 2016.

Retail egg volume sales were up 4% in the first quarter of 2016 compared with the same period last year [Kantar Worldpanel 12 w/e 27 March 2016], when sales had already risen 7% on 2014 figures [Kantar 12 w/e 29 March 2015].

The continued egg boom follows the decision by food safety advisors to declare that British Lion eggs can be safely eaten runny by everyone. The Advisory Committee on the Microbiological Safety of Food report on eggs, published in January, concluded all eggs were 'low risk' and British Lion eggs were 'very low risk' - so can be eaten runny by pregnant women, babies and the elderly.

Fears over cholesterol have also been disproved in recent years, according to the British Egg Industry Council, and eggs have benefited from growing demand for protein, which has encouraged consumers to swap sugary breakfast cereals for protein-rich whole foods.

"Research shows that eggs are now seen by consumers as a healthy, nutrition-packed and versatile food, and I'm delighted that sales are continuing to back this up," said Andrew Joret, BEIC chairman.

Egg sales increased 5% across the whole of last year - representing the fastest growth since the 1950s, according to BEIC data. Brits went from buying 183 eggs per person to 189 eggs per person, as single eggs or an ingredient, said Joret.