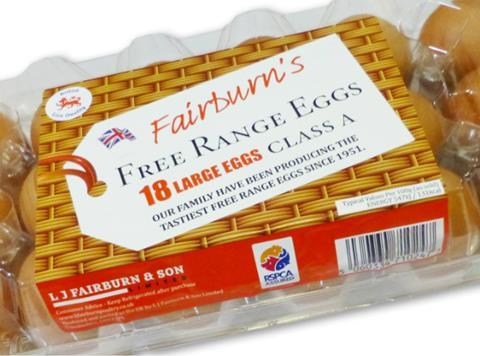 Fast-growing egg supplier LJ Fairburn saw sales jump by almost £16m last year on the back of new accounts with national retailers and growth within its existing customer base.

Turnover rose from £44.4m to £60.1m for the year ending 30 September 2015, according to accounts filed with Companies House, with operating profit increasing from £2.1m to £2.4m.

The company invested heavily in capital projects during the financial year, with expenditure growing from £1.7m to £7.6m, as a result of increased spending on land acquisition, and the development of its network of egg producers.

Fairburn struck out on its own after leaving Noble Foods in 2012 and has since picked up national listings with the likes of Sainsbury's, Asda, Aldi and Iceland.

"The year saw the company continue to develop its market presence with strong growth," the company's report and accounts said.

However, it continued to operate in a challenging operating climate "in which the price expectations of our customers have to be balanced against inflationary pressures, particularly in relation to food prices" it warned.