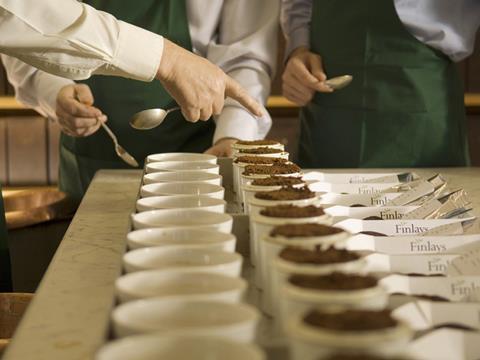 Global tea manufacturer Finlays saw profits plunge almost 60% last year as a global drop in tea prices hit trading.

Group revenue, which also includes its flowers, veg and agricultural businesses, was up 2.6% to £561.4m but total operating profit (before exceptional items) fell 58.5% during 2014 to £5.6m.

Finlays said the principal reason for its sliding profits was "the reduced price of tea, which affected both our plantations and tea trading businesses".

Tea revenues fell 8.9% to £179.5m and profit contribution was more than halved to £91m, from 18.4m in 2013. Tea prices dropped in 2014 due to strong supply, but prices are beginning to rise again this year as a result of poorer harvest quality and quantity.

Overall revenues at Finlays remain 8% down on their 2010 peak before Sainsbury's ended a number of lucrative tea contracts in 2011. Finlays reported a loss of £3.7m on ordinary activities after taxation, up from its loss of £1.1m in 2013.

The company produces tea in Kenya and Sri Lanka and sells it across the globe. The UK accounted for 53.5% of revenues last year, with Africa and Asia at 13.3% and 12.9% respectively.