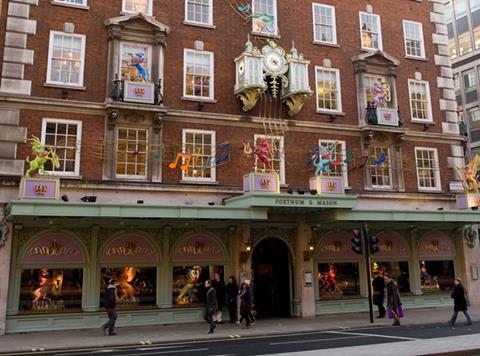 Premium retailer Fortnum & Mason's Christmas results were announced today, logging a 22.8% increase in sales from the same five-week period last year. Like-for-like sales were up 18.3%, and the online arm of the luxury brand performed even better, recording a 31% jump.
Much of this success was built on the brand's St. Pancras International store, which enjoyed an almost 50% increase in sales as the brand continues to expand, with a new standalone store recently opening in Heathrow's flagship Terminal 5.
"We are certainly engaging more with Londoners, who, like everyone else, respect our foodie credentials and know that at Fortnum's they can expect a fabulous customer experience," said chief executive Ewan Venters. "We have shown… that Fortnum's is not just for Christmas, and we are looking forward to making further progress throughout 2015."
Fortnum & Mason reported a 42.2% increase in caviar sales, the stand-out result in a luxury goods success that also included double-digit growth in sales of hampers and hand-made chocolates. On December 22nd 2014 the retailer enjoyed the best trading day in its 308-year history.