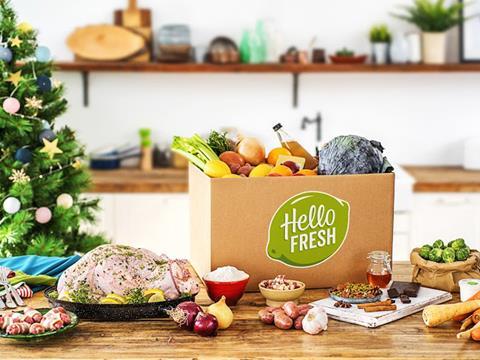 Newly filed accounts show recipe box seller HelloFresh more than doubled UK sales last year, but investment in growth resulted in a 21% increase in losses.

UK sales at Berlin-based HelloFresh, which floated on the Frankfurt stock exchange last week, leapt to £72.8m in 2016 from £35.2m in 2015.

Newly filed accounts for its UK arm Grocery Delivery E-Services put the 107% sales jump down to "continued growth of active customers, customer retention and innovative offerings to the market".

Headcount swelled to increase production capacity, with its average number of employees rising to 117 from 54 in 2015, resulting in a 138% rise in staff costs to £4.8m.

This increased scale has continued since year-end, including the opening of a 200,000 sq ft packing facility in London earlier this year.

Increased capex and spending on staff meant its UK operating loss extended from £10.3m to £12.4m in 2016 - albeit with its gross profit margin ticket up from 21% to 23% during the period.

The accounts stated the improvement "reflects management's commitment to cost management and focusing on value-add activities".

The wider group, which operates in the US, Germany, Australia the Netherlands and Belgium, reported a 49.4% rise in first-half revenues to €435.4m, while operating losses edged up to €52.9 from €50.9 year on year.

Its losses did not deter investors from snapping up around €318m of newly issued shares last week to value the company at around €1.7bn.