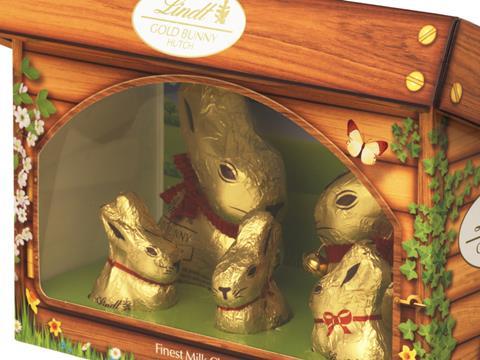 The UK arm of Swiss chocolate maker Lindt & Sprüngli has captured a larger share of the market as it increased sales by 14.7% to £121m.

Improvement in the top line in the year to 31 December 2014 was mostly driven by "significant" growth for the Lindor brand following an advertising campaign, new accounts for Lindt UK filed at Companies House showed.

The opening of the group's eighth UK retail outlet in Somerset and the nationwide launch of several innovations, such as the Hello lifestyle range, also helped shift more volume.

Lindt, which employs more than 11,000 staff in the UK, said it had increased its UK market share from 4.7% to 5.3% in a "highly competitive market".

Pre-tax profits also climbed 16.6% to £10.2m, compared with £8.7m in 2013, although gross profit margin fell slightly from 40.9% to 39.6% as the rise in commodity prices pushed up intercompany contract prices.

Parent group Lindt & Sprüngli saw its shares hit record highs in August after reporting better-than-expected first-half profits, mostly the result of the contribution from the $1.4bn acquisition of US confectionery company Russell Stover. Net profit rose 15.6% to CHF65m (£43.2m) in the six months to the end of June, compared with the same period a year earlier, on sales of CHF1.41bn (£937m).