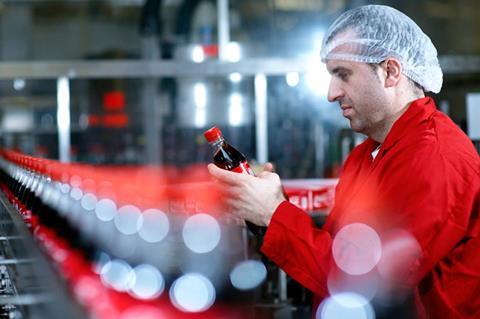 Coca-Cola Hellenic Bottling Company, a leading bottler of The Coca-Cola Company, has reported "strong" half-year results with "good volume growth and a significant improvement in margins".
Dimitris Lois, chief executive, said the company's strategic initiatives were delivering, both through its commercial strategy designed to drive growth and through ongoing efficiency improvements.
"Difficult conditions remain in many of our markets, particularly in Russia, although we have proven to be adaptable and resilient in such markets," he said.
Conditions were more favourable in Eastern Europe and Nigeria, where Lois said the company was confident of further growth.
"We have become more optimistic as the year has progressed and remain confident that 2015 will be a year of volume growth and progress on margins," he said.
Underlying volume growth gained momentum in the second quarter, resulting in a 3.8% increase in reported half-year volume. Excluding the 2.5% contribution from the four extra selling days in the first quarter, volumes grew by 1.3%.
Net sales revenue declined by 1.0% to €3.2bn as a 4.6% adverse impact from currencies more than offset 3,8% volume gains. Operating profit, or EBIT, climbed 21.3% to €199.1m.
Comparable EBIT was €219m – up 31.2% from €166.9m, leading to a 170 basis point improvement in EBIT margin to 7% as favourable input costs, increased volume, benefits from the company's revenue growth management initiatives and cost efficiencies were partly offset by significant adverse movements in currencies.