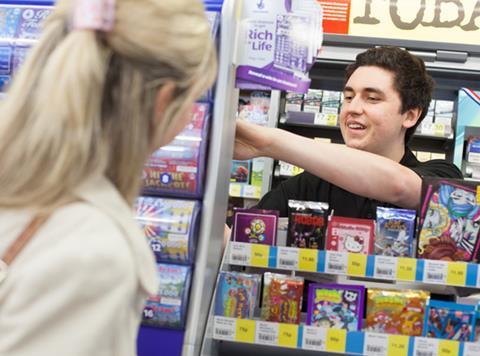 McColl's Retail Group has posted a slight fall in third-quarter sales.
The convenience store chain said like-for-likes slipped to -0.5% in the 13 weeks to 24 August against a strong summer in 2013.
However, total sales for the period rose 4.3%, with year-to-date sales up 3.9%. On a like-for-like basis, year-to-date sales rose 1.2%.
During the quarter, McColl's acquired 10 new premium convenience stores and converted 16 CTNs to food and wine stores.
"Following on from our positive half-year results announced last month, we have made good progress in the third quarter, against a strong comparison period in 2013, and we have continued to expand our convenience store estate," said CEO James Lancaster.
"While the sector remains competitive, trading figures for the important summer quarter have stood up well and the convenience market fundamentals are very positive," Lancaster added.
The update on trading comes days after McColl's celebrated the opening of its 250th Post Office conversion since 2013.
It entered into an agreement with the Post Office in February to convert a further 191 of its branches to the Post Office Local format. Some 147 have been completed so far, bringing the total number of conversions since 2013 to 250.