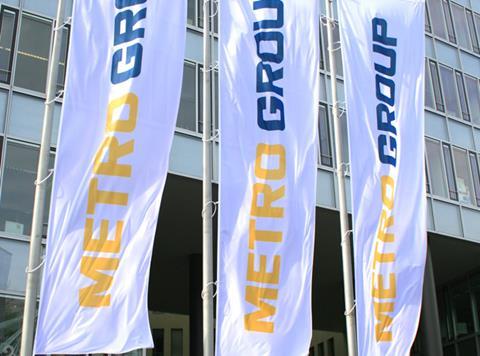 Metro Group has hailed "one of the most intensive and yet successful" phases of its transformation over the past financial year.

The retailer reported like-for-like sales growth of 1.5% to €59.2bn (£43.1bn) and profit before special items up from €673m to €688m for the year to 30 September.

However, the reported sales of €59.2bn were down by 1.2% because of "negative exchange rate and portfolio effects".

At €711m, EBIT fell short of the previous year's level by €366m, though this figure included special items of €800m, up from €454m the previous year.

The group finalised the sale of Dusseldorf-based retail and wholesale company Galeria Kaufhof for €2.83bn.

"We have managed to achieve sustainable positive sales development for Metro Cash & Carry as well as for Media-Saturn, which is reflected accordingly in the earnings position as measured in local currency," said chairman of the management board Olaf Koch.

The group had switched its "course" back to growth again with the acquisitions of Classic Fine Foods and electrical goods services group RTS, he explained.

Metro would further remodel and modernise many of its stores, take advantage of promising acquisitions and also look at new expansion targets again, Koch added.

The group expects to see a slight rise in overall sales during the current financial year despite the continuously challenging economic environment.

It said it would again closely focus on efficient structures and strict cost management.