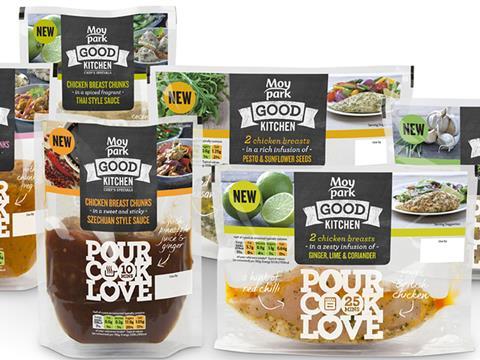 Poultry supplier Moy Park has seen its pre-tax profits plunge by 46.8% in the first quarter of 2015 ahead of its planned IPO later this year.

Pre-tax profit was £5m, down from £9.4m in the same period the previous year against the backdrop of "a challenging market". Revenue in the 13 weeks ended 28 March climbed 4.2% from £338.8m to £353.2m.

Underlying pre-tax profit, before corporate charges, bond interest and foreign exchange movement on intercompany balances, rose by 14.2% to £10.7m. However, commodity price deflation and lower prices on international sales partially offset this.

Janet McCollum, Moy Park CEO, said the company had made a solid start to 2015 despite the tough market conditions.

"We have produced a positive cashflow while continuing to invest in the infrastructure to facilitate our growth," she added.

Revenue in the UK and Ireland climbed 7.1% to £279.6m on the back of what the company said was good volume growth across its fresh poultry product range.

Moy Park's Brazilian owner, Marfrig, has announced its intention to float the business in the UK later this year.