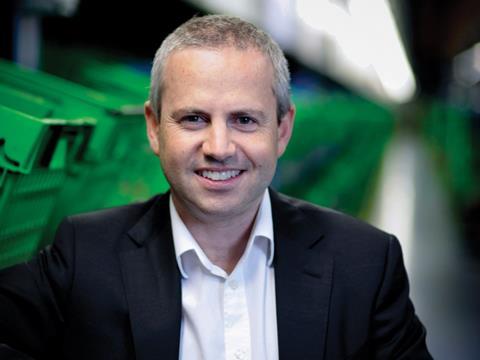 Ocado has continued the solid growth of its fourth quarter as sales climbed in the run up to Christmas.
The online supermarket's CEO Tim Steiner said on the biggest day leading up to Christmas, sales were almost £6m, a rise of more than 15% on the previous year.
In the seven days to Christmas, Ocado's customer fulfilment centres processed almost 40% more items for Ocado.com and Morrisons.com than over the same period last year.
Steiner added that it demonstrated the capabilities of the retailer's facilities.
"Our focus remained on delivering the highest service levels at this very important time for customers, while offering the widest range at competitive prices," he said.
Ocado's shares have fallen by 2% so far this morning to 401.9p following the Christmas update.
In December, the group revealed in a fourth quarter trading update that growth had slowed in the 16 weeks to 30 November 2014 as gross retail sales rose 14.9% to £311.4m, compared with a 15.5% increase during the previous three months.
Gross group turnover, which includes its tie-up with Morrisons, jumped by 18.6% to £331.9m, up from £279.9m a year earlier. It tipped total revenue, including VAT and marketing vouchers, for the year to past the £1bn mark as more consumers turned to the internet for their groceries.
Ocado will post its preliminary figures next month, with its first-ever full-year profit expected to be revealed.