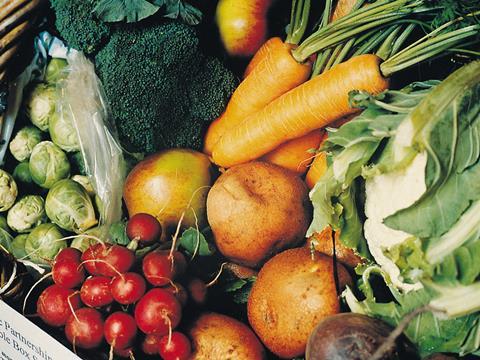 Sales of organic food have increased by 6% during the past year as "mistrust" of the food industry grows among consumers.

Organic food sales are in their "most buoyant period ever", said Soil Association trade consultant Finn Cottle, with value sales now in their third year of growth after a period of decline following the global financial crisis in 2008.

Sales continued to increase due to a "growing level of mistrust", said Cottle. "It started with the financial crisis, but the tipping point then probably was the media coverage of things like horsegate, and that mistrust has been developing ever since."

Organic fresh produce sales rose by 9.6% for the year to 1 October according to Soil Association supermarket sales figures. Dairy also performed well, with value sales up 6.3% during September, while sales of organic meat and fish also rose, with sales of Waitrose's Duchy Organic range up by 17% in the first week of October with pre-packed beef up 28%.

Cottle suggested consumers would continue to buy into organic, despite fears over rising food prices as a consequence of Brexit.