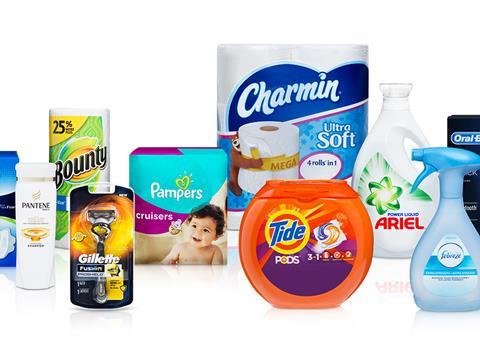 Procter & Gamble is slashing $4.5bn (£3.5bn) from its packaging costs by radically reducing its supplier base and introducing pack innovations that cost less while being more attractive and performing better.
The fmcg giant is aiming to cut the number of its packing materials suppliers by around 20% over the next two years, and is bringing other suppliers in-house to work alongside its product supply and R&D teams. Fifty-five were already located across P&G sites, with more expected, CFO Jon Moeller told analysists during a call as the company reported a 1% drop in third-quarter revenues last week.
Savings would be made via "strategic supplier partnerships, supplier consolidation and through an overarching simplification of our SKU lineups and manufacturing platforms", he added.
One example already on shelf is Air Assist, which was originally intended for delivering liquid products, such as laundry detergent, safely to e-commerce shoppers. It was now bringing "a significantly better shelf impression" while using 50% less plastic, said Moeller. He add the company was also making savings by using Imflux, a proprietary injection moulding system that had improved speed to market while incurring significantly lower costs.
The programme to reduce packaging costs is part of a wider plan to generate $7bn in savings over the next five years, which will see P&G reduce expenses in manufacturing, transportation and warehousing, and marketing.