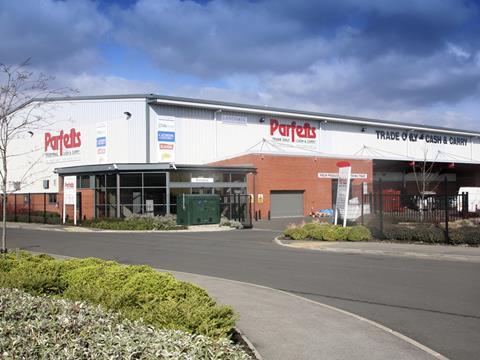 Cash & carry wholesaler Parfetts has posted a 5.5% hike in like-for-like sales in its end of year results.

The company said the uplift, which equates to a £16.1m rise, was driven in part by a strong final quarter performance in which non-tobacco sales grew by 18% compared with the same period in 2016. Total sales in the final quarter including tobacco were up by 10.5%.

"This strong performance has enabled us to award staff tax-free bonuses of 3% in recognition of their efforts and contributions. The bonus is in addition to the general staff profit share bonus," said joint MD Greg Suszczenia.

"However, with major industry developments expected over the next 12 months, as an employee-owned business we need to maintain our high standards."

Last month, Parfetts scooped the Independent Retailers Favourite Cash-and-Carry Wholesaler prize at the Him Wholesale Awards.

It has also recently topped its category in the Advantage Report Mirror supplier survey for the fifth consecutive year. Parfetts rated first out of seven leading C&C operators in the survey of 80 suppliers.