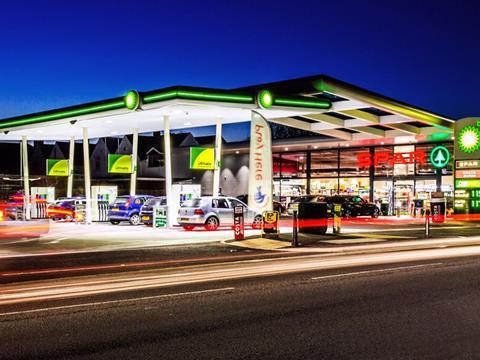 Forecourt operator HKS saw profitability rise by a third last year despite a 9.2% decline in annual revenues.
The company, which primarily operates under the Costcutter and Mace fascias, saw turnover slip to £86.1m in the year to 31 May 2015 from £94.8m in the previous year.
However, reported profits climbed 32.4% from £257.5m to £341m during the period, according to newly filed accounts at Companies House. Pre-tax profit was up 44.8% to £467.3m. Gross profit level stood at 7.8%.
Writing in the accounts, HKS directors said the results were "satisfactory" and in line with expectations.
Since the end of its financial year HKS, which trades as HKS Motors, has completed the acquisition of Leicestershire-based Brobot Group in November 2015.
The deal gave HKS a further 23 sites, taking the total number of stations in its portfolio to just under 60.
After the purchase of seven Shell sites in September, HKS has doubled its estate and grown its geographical footprint from Yorkshire to Surrey.
HKS said in the accounts: "The directors see strong opportunities for improvements in these and existing locations through development of the convenience retailing and food offering."