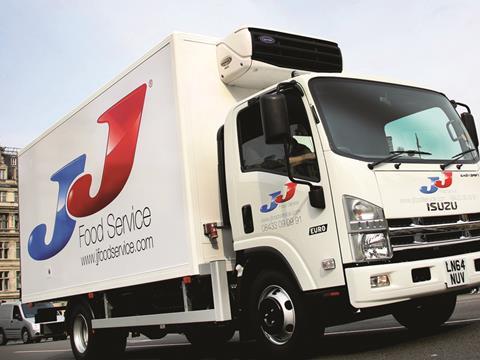 Wholesaler JJ Food Service has recorded record pre-tax profits of £11.97m for the year to 31 March, up 55% on the previous year.
JJ said sales fell slightly (0.5%) to £181.6m. The family-owned foodservice company said that much of this profit has been re-invested into the business, with £10m being spent on two new branches.
The first in Newcastle is expected to open in early 2016, whilst the second – a purpose-built branch in Dagenham – is due to open in summer 2016, growing JJ's estate to 10 sites across the UK.
"Our increase in profit is down to being able to source high-quality products from the UK and the rest of the world at competitive prices," said managing director Mustafa Kiamil. "We have also continued to increase efficiencies and achieve significant cost savings by investing in technology."
Kiamil added that he was "always on the lookout for new branches when suitable properties are available for acquisition".
In August the company announced a tripling of its range of fresh fruit and vegetables and extended its 23-line range to 64.