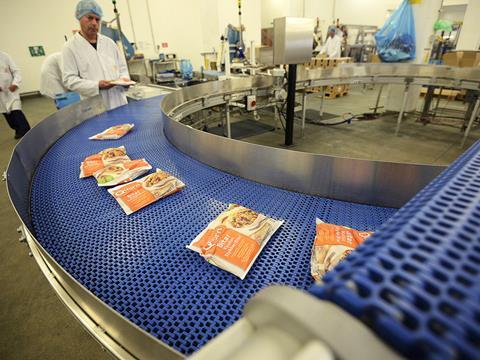 A growing appetite for meat-free alternatives helped Quorn increase sales 5.2% to £158m despite the challenges of a "sluggish" UK market.

Significant marketing investment, with ads featuring Mo Farah, helped drive sales growth, the 2015 accounts for parent Marlow Foods said. However, growth has slowed from the 7% recorded in 2014 as the supermarkets fight it out over price and the discounters continue to steal market share.

EBITDA jumped £4m to £36m and operating profits were up from £25.8m to £27.5m.

CEO Kevin Brennan said despite the "very difficult" retail environment Quorn was growing strongly with virtually every customer it trades with in the UK in 2016. "Despite the lack of growth in UK grocery, meat consumption is declining and the move towards meat alternatives continues apace."

Investment in the US, Nordics and Germany by new Philippines-based owner Monde Nissin is expected to see growth surge back towards 10% this year, with a push into Asia in 2017 to fuel a further 15% jump in sales. Brennan is confident Quorn will become a $1bn brand worldwide in the medium term.