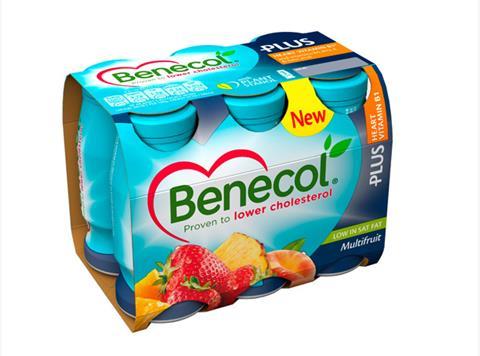 Honey Monster owner Raisio has announced it is setting up a new business to integrate its snacks and its newly acquired Benecol businesses.
The new HEM unit stands for healthy, ecological mobile food, and "strongly supports the group's strategy", Raisio said.
In addition to his CEO role, Matti Rihko will act as the head of the HEM unit.
Group management team members Tomi Järvenpää and Mikko Laavainen have today left the company.
In Raisio's financial publications, Raisio will continue to report operations of Snack & Cereal, Benecol, Confectionery and Benemilk together under 'brands'.
This week Raisio announced that it saw EBIT of €51.7m excluding one-off items in the full year 2015.
Net sales were up 5.5% to €521.2m during the year, a contrast to the 11.4% revenue slump the group reported in 2014. Sales rose 5.7% in the fourth quarter.
The group's EBIT margin excluding one-off items rose to 9.9%. EBIT improved by nearly €17m and EBIT margin by almost three percentage points, which the company said represented "a strong performance in a difficult market situation."
CEO Matti Rihko said: "The key factor in Raisio's profit improvement was the acquisition of Benecol consumer product business in the UK, Ireland and Belgium in November 2014.
"The largest market for Benecol products is the UK, where Raisio increased its marketing efforts according to plan and, as a result, Benecol product sales turned into organic growth. The growth is expected to continue this year."